Rinse Tank / Bath Fluid Filtration
Companies often need to wash or rinse parts for various reasons, often following another type of coating or treatment process. The components being washed or rinsed are often soaked in tanks that contain chemicals. The material that is removed in this washing or rinsing process forms a sludge in these tanks and that sludge must be removed on a regular basis. The longer the sludge stays in the tanks, the less effective the process will become. Filtering / separating and removing the sludge from the wash / rinse fluid is important for the longevity and effectiveness of the process. Also, the cleaner the washing / rinsing fluid baths are, the cleaner the parts being soaked will get. Thus, it is critical that the washing / rinsing fluid tanks or baths are cleaned and purged for proper operation.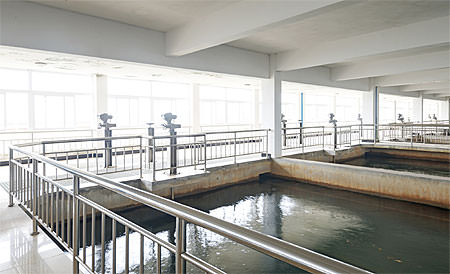 CentraSep Centrifuges offers a rinsing tank fluid filtration system that drastically reduces the regular maintenance needed for this type of operation. By properly filtering the sludge from your rinse tank / bath fluids, you maintain a cleaner fluid, reduce the need for purging your tanks, and maintain a dependable production by eliminating downtime.
CentraSep Centrifuges has installed many washing and rinsing tank / bath fluid filtration and separation centrifuge systems. CentraSep Centrifuges has become the preferred solution for filtering and separating rinsing fluid sludge and is considered part of the "Best Practices" of leading companies around the world. CentraSep Centrifuges can offer you savings in labor expenses, filter media purchasing costs, inventory and disposal fees, and tank fluid replacement costs.
CentraSep Centrifuges is the proven leader in wash / rinse tank fluid filtration. Since 1981, CentraSep Centrifuges has specialized in solving problems through application engineering. Nowhere is this problem-solving approach more apparent than with the CentraSep centrifuge, which was developed after listening to customer challenges and needs with the filtration, separation, and maintenance of tank / bath fluids. Contact us today to see how we can help you with your washing or rinsing tank / bath fluid filtration application.
Benefits of the CentraSep Washing or Rinsing Tank / Bath Fluid Filtration System:
Fully Automatic Operation
316 Stainless Steel All Wetted Part Construction
Extended Fluid Life
Decreased Immersion Time
Reduced Labor
Reduced Chemical Consumption
Reduced Pollution and Environmental Impact
Low Energy Requirement
Lowest Maintenance in the Industry
LIFETIME WARRANTY option available
CentraSep Centrifuges is more than a centrifuge manufacturer; we are a Filtration Engineering Solutions Company.
Talk to one of our Engineers today to see how we can help with your washing and rinsing tank / bath fluids filtration and separation needs.
Top of Page