Lapping Coolant
Lapping Coolant builds up fine debris from the lapping process that contaminates the coolant and negatively impacts production. CentraSep Centrifuges is the proven leader in lapping coolant filtration and separation. Since 1981, CentraSep Centrifuges has specialized in solving problems through application engineering. This problem-solving approach is very evident in our lapping coolant filtration systems, which were developed after listening to customer challenges and needs regarding the maintenance of their lapping coolant. CentraSep Centrifuges can offer you savings in labor expenses, filter media purchasing, inventory and disposal fees, and water replacement costs.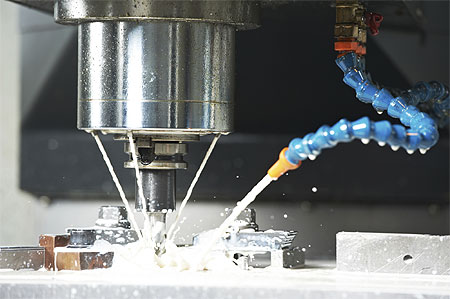 Contact us today to see how CentraSep Centrifuges can help you with your lapping coolant filtration and separation needs.
Benefits of the CentraSep Centrifuges' Lapping Coolant Filtration System:
Maximized fluid life
Reduced waste stream
Reduced pollution and environment impact
No disposal media paper
Fully automatic system
Lowest Maintenance in the Industry
Low Operating Costs / Media-Free
Standard 316 stainless steel construction
Capable of solids separation to the single micron
LIFETIME WARRANTY option available
CentraSep Centrifuges is more than a centrifuge manufacturer; we are a Filtration Engineering Solutions Company.
Talk to one of our Engineers today to see how we can help with your lapping coolant filtration and separation needs.
Top of Page